For the third year running Piper Chef was invited to play for the Anton Mosimann's Private Dining Club in Knightsbridge London, on Thursday 23rd January 2020 - the Master of Ceremonies was the entrepreneur and direct descendant of Robert Burns himself, the famous explorer and among other things - Jock Wishart who gave a resounding Toast to the Haggis which becomes more entertaining each time Piper Chef hears it.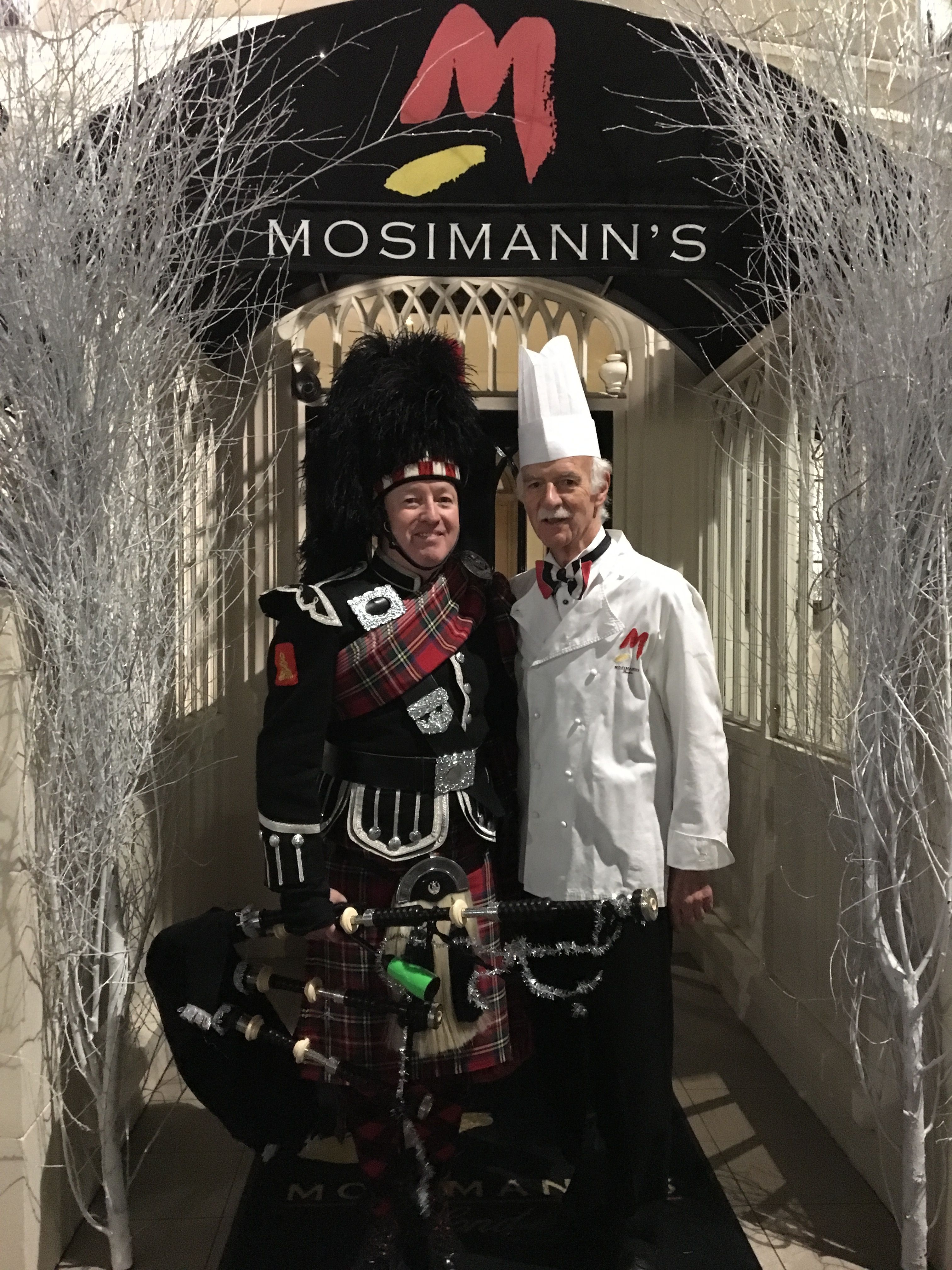 Then on Friday 25th January 2019 Piper Chef was playing at the famous wine bar, 67 Pall Mall right in the heart of London. The crowd was very much younger than the previous night and good fun was had by all. Again the MC for the evening was Jock Wishart who performed superbly again. Check out their website. https://67pallmall.co.uk.
Then Saturday took Piper Chef all the way down to Lancing College, located in Sussex, a stone through from Brighton but might as well be another World.